AD Section - Portland Stone Lawn Type Memorial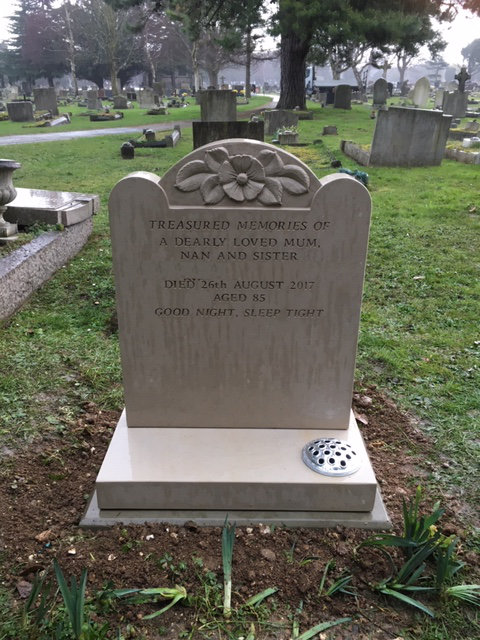 This portland stone memorial has a striking shape and hand carved poppy design with the lettering finished in a cut only style.
A Section - Black Granite Dipped Top Full Memorial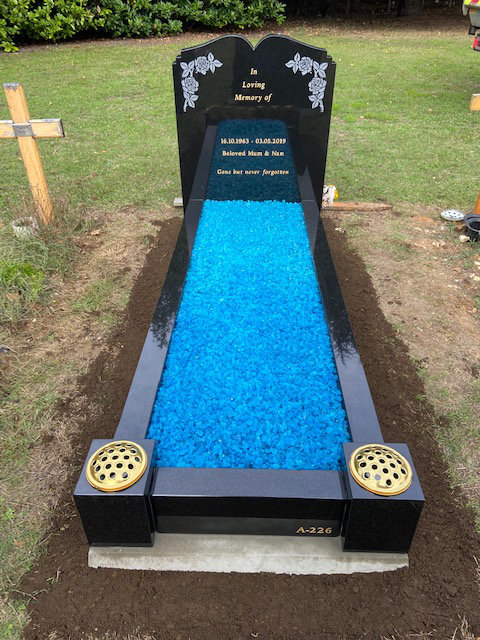 Black granite memorial with a dipped top, sandblasted roses and finished with turquoise chippings.
A Section - MB-138 In Black Galaxy Granite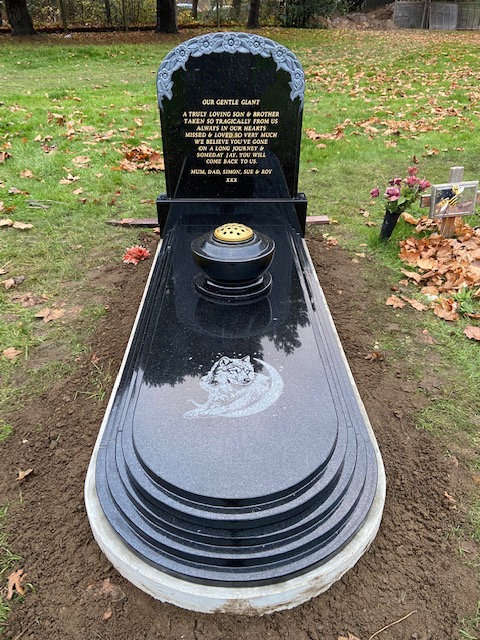 Our round fronted memorial as MB-138 with a larger bowl vase and etched design to slab.