Secure Fitting Of Your Memorial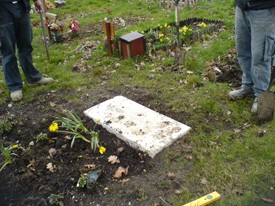 First the reinforced concrete foundation is dug in and installed to ground level.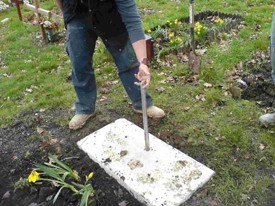 The stainless steel ground anchor tube is then inserted through the pre-cast hole in the foundation.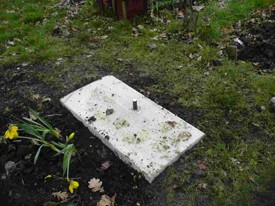 The tube is driven down through the ground as far as the locating pegs on the tube will allow.
The peg section is then inserted into the hollow tube and now protrudes 75mm above the foundation level.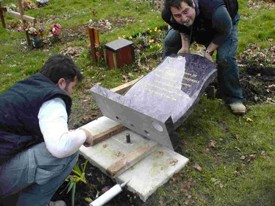 The memorial is then positioned so that the pre-drilled hole in the memorial base aligns with the protruding peg.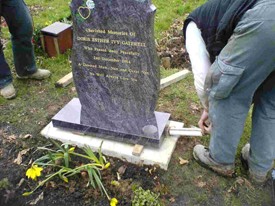 The adhesive is injected either side of the wooden blocks and spacers are positioned to help the adhesive cure and allow future removal if required.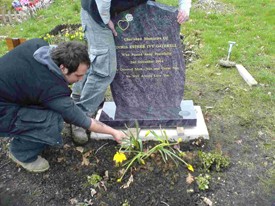 The wooden blocks are removed and the memorial lowered into position.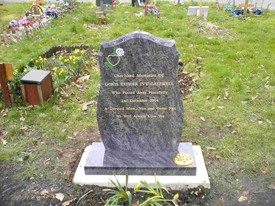 The finished memorial shown below fitted using our cement free fixing system.