Our Memorial Bolting System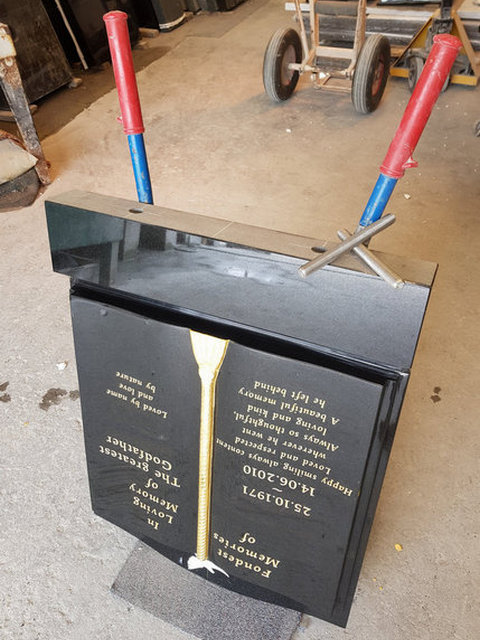 After the 20mm dowel holes have been cored into the stone the memorial is placed upside down and dowel holes cleared out to receive 175mm x 16mm threaded stainless steel dowels.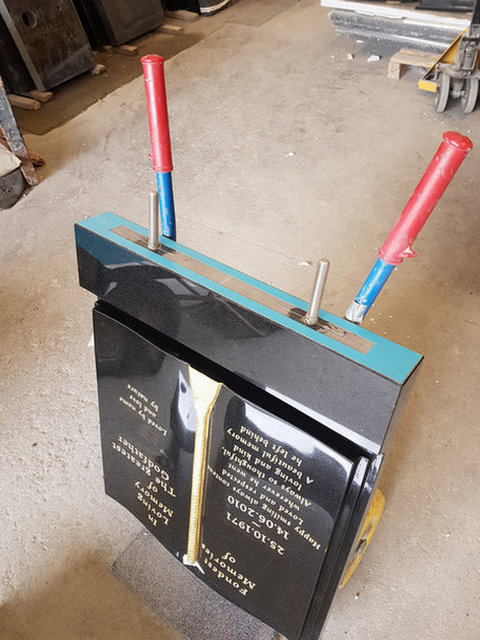 The dowels are set into the memorial with a specialist resin and a spacer tape applied.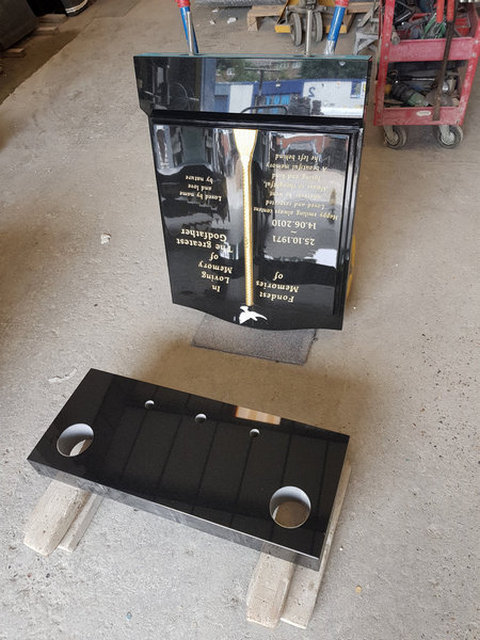 The memorial base has been prepared with a 30mm hole to the centre to take the ground anchor and a 24mm hole either side to accept the dowels. Flower container holes can also be added at this time.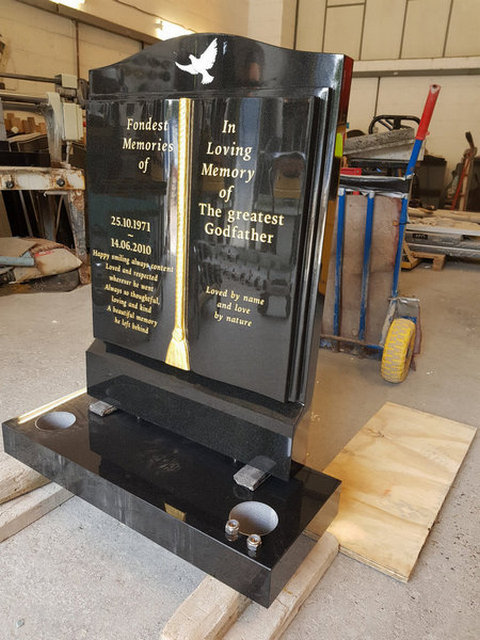 The headstone is offered up ready for bolting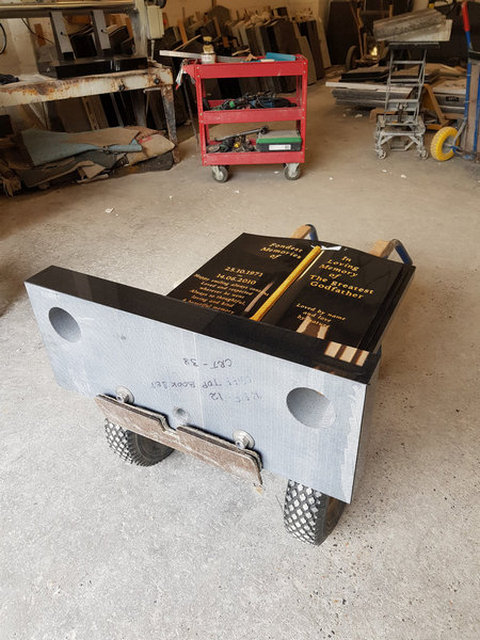 Stainless steel washers and Nyloc nuts are screwed onto the memorial and torqued to 65lb/ft.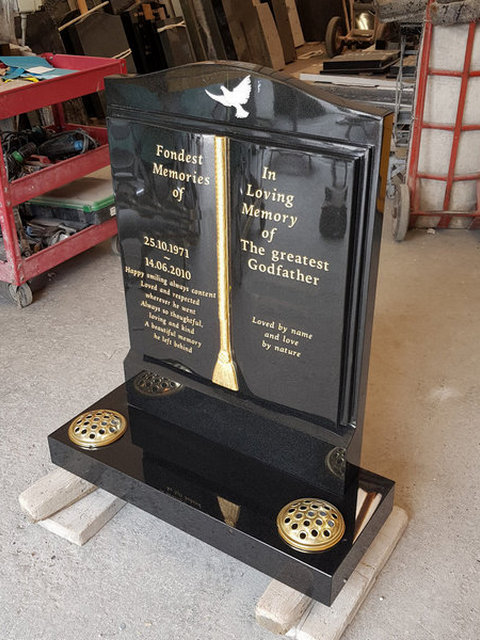 The completed memorial now ready for installation.