Book Style Headstone
Section AK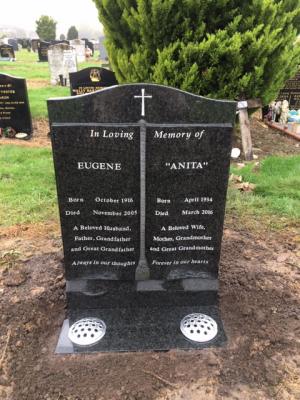 This joggle style memorial has a worked book to the face of the headstone with curved pages and a cord & tassle running the centre of the book. Shown in south african dark grey granite.
In this section of the cemetery the headstones are fitted into a concrete shoe type foundation into the ground, the vase plate is then fitted to the front of the headstone.
Sandblasted Book Design Headstone

Section ZZ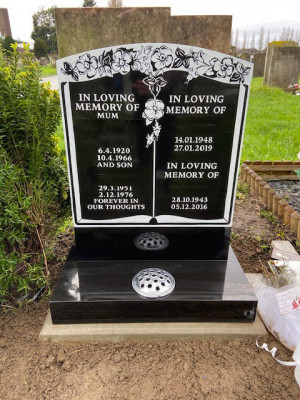 This black granite memorial has a sandblasted book design which has been highlighted in white enamel.
Black Granite Large Lawn Memorial
Section NN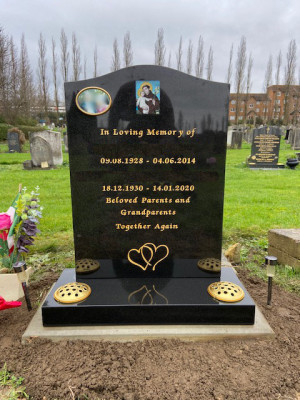 This black granite memorial has a unique etched and hand painted religious design.