Blue Pearl Full Kerb Memorial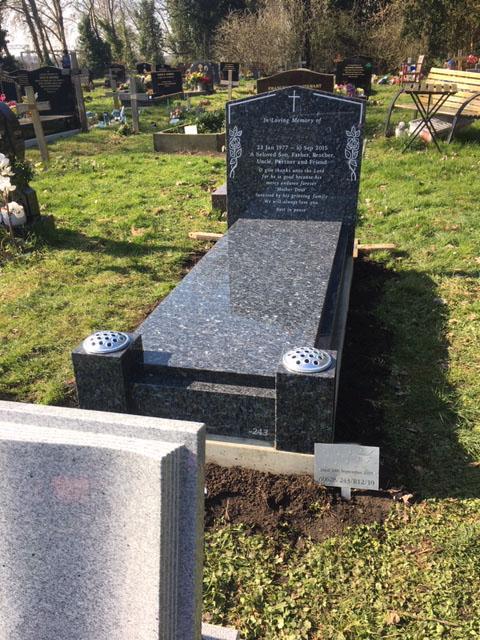 This blue pearl memorial has a classic Peon shaped top with a rose design to each shoulder with a central cross. The slab covering the garden area finishes off this memorial.
MB-134/NM-140 Black Granite Full Kerb Memorial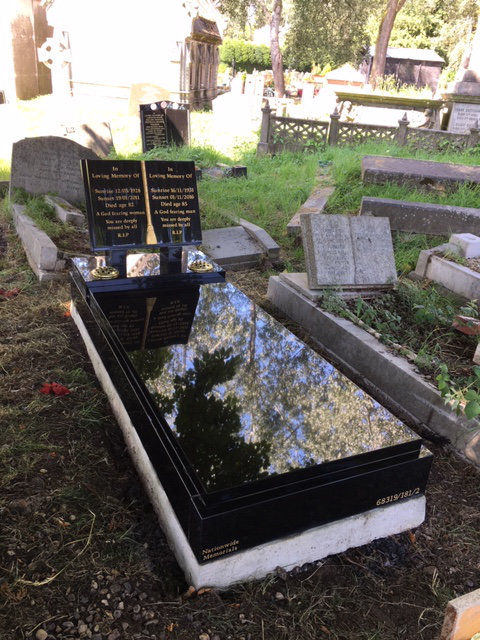 Carved book with gilded cord & tassel, this memorial has a onset coverslab covering the garden area at an additional cost of around £1000.
Click here for our NM-140/MB-134