Traditional Black Granite Full Memorial Section D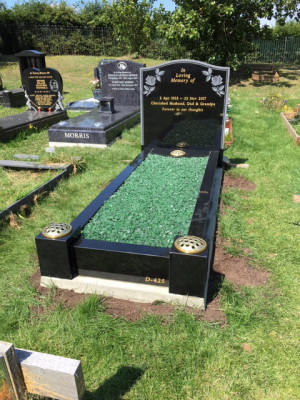 Shown with sandblasted roses and a sandblasted keyline, green chippings compliment the memorial appearance. 
Black Granite Book With Kerbset, Section E


This curved page book with sanded cord & tassle sits on two rests and a base which has been fitted to a matching surround and complimented with white marble chippings. 
Full Kerb Memorial MB-133, Sec. A
Silver grey granite traditional full kerb memorial with grey granite chippings.