Double Heart Full Kerb Memorial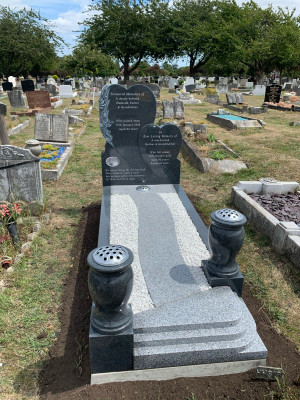 This magnificent memorial has a raised double heart with Antique effect rose carving to the left side. Spun vases to the foot of the memorial compliment the design.
Triple Heart Memorial Section M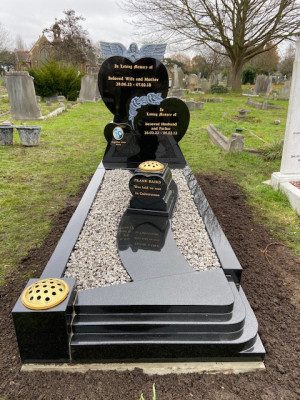 In all polished black granite with Antique effect carved rose and Angel over heart design. 
Blue Pearl Granite Lawn Memorial Erith Cemetery Section G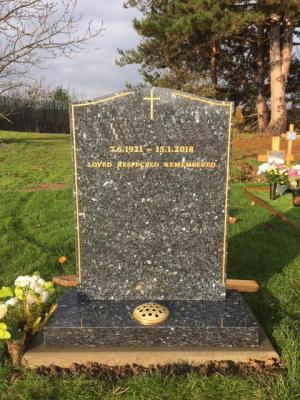 Blue pearl headstone & base with gold cross & keyline design as our NM-125, fitted to one of our own pre-cast concrete foundation with a Namm approved ground anchor system as per cemetery regulations.