HH Section Double Heart Full Kerb Memorial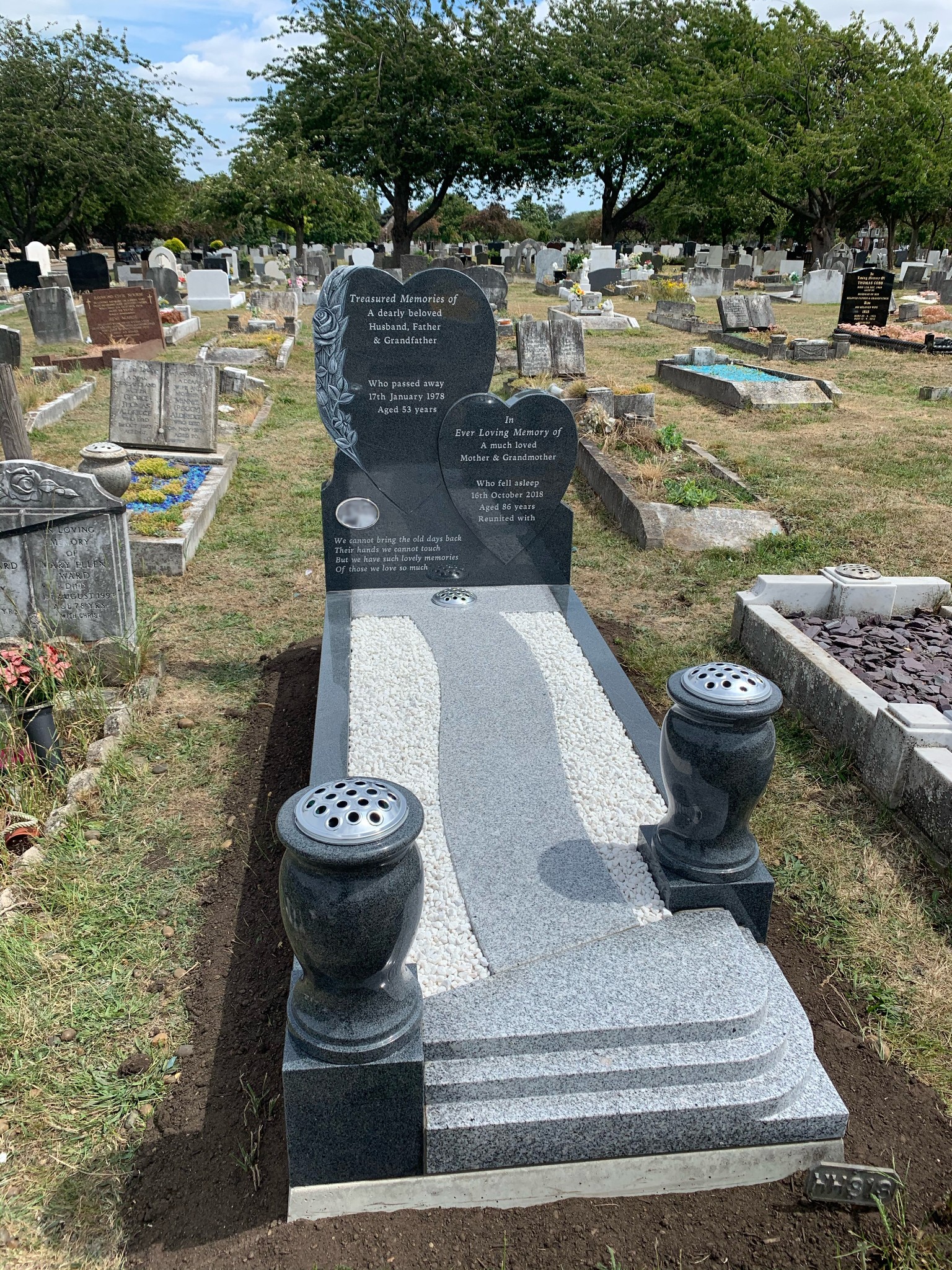 This magnificent memorial has a raised double heart with Antique effect rose carving to the left side. Spun vases to the foot of the memorial  and a curved pathway compliment the design.
M Section Triple Heart Memorial In Black Granite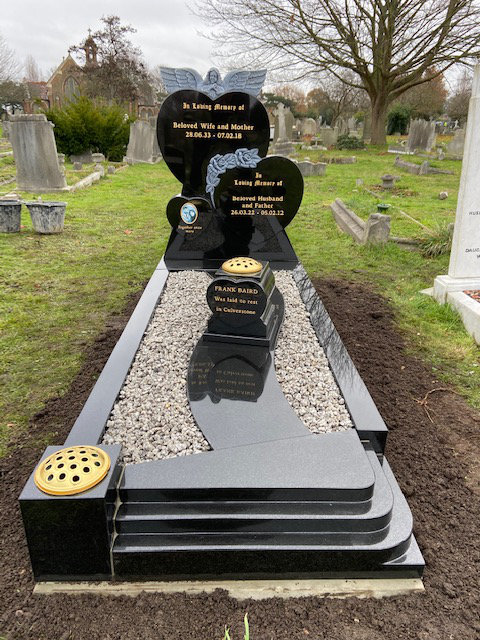 The hand carved angel looks over this triple heart headstone, in all polished black granite it also has an antique effect carved rose and sits on a block base with stepped footkerb, curved pathway and finished with grey granite chippings.
G Section Blue Pearl Granite Lawn Memorial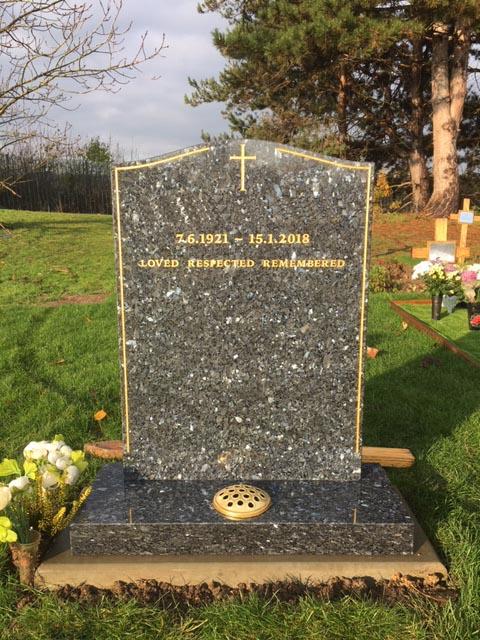 Blue pearl headstone & base with gold cross & keyline design as our NM-125, fitted to one of our own pre-cast concrete foundation with a Namm approved ground anchor system as per cemetery regulations.